December Holidays – Daily Freebies 881
Introducing December Holidays Font!
December Holidays a playfully display font make from handdrawn ideas in typeface. This font includes full of Alphabetical glyphs, Numerals, and punctuation. This is so perfect for invitations, monograms, wedding, fashion, branding, label, handdrawn or logotype.
Available until Sunday, December 20, 2020. Grab it fast!!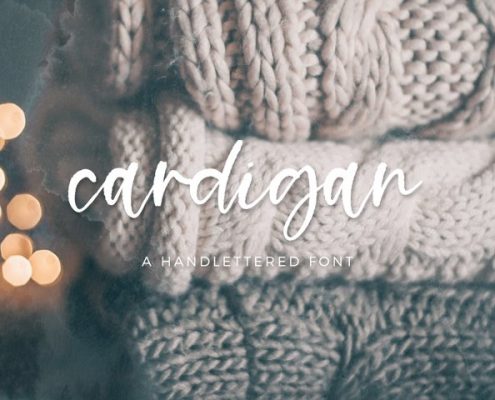 http://fontfreebies.net/wp-content/uploads/2021/01/c6cec2af4773d45ef9f3cfa66f306db55a8d6146336e98ae27cbc468b7648f43.jpg
480
720
Ryan Kautsar
http://fontfreebies.net/wp-content/uploads/2018/01/nulogo-2.png
Ryan Kautsar
2021-01-20 15:43:34
2021-01-20 15:43:34
Cardigan - Daily Freebies
http://fontfreebies.net/wp-content/uploads/2021/01/Childish-Fonts-6294482-1-1-580x384-1.png
384
580
Ryan Kautsar
http://fontfreebies.net/wp-content/uploads/2018/01/nulogo-2.png
Ryan Kautsar
2021-01-20 15:37:59
2021-01-20 15:37:59
Childish - Daily Freebies
http://fontfreebies.net/wp-content/uploads/2021/01/The-Life-Serif-free-font-1.jpg
772
1160
Ryan Kautsar
http://fontfreebies.net/wp-content/uploads/2018/01/nulogo-2.png
Ryan Kautsar
2021-01-20 15:28:13
2021-01-20 15:28:13
The Life Serif - Daily Freebies
http://fontfreebies.net/wp-content/uploads/2021/01/Eighty-Seven-free-brush-font-1.jpg
772
1160
Ryan Kautsar
http://fontfreebies.net/wp-content/uploads/2018/01/nulogo-2.png
Ryan Kautsar
2021-01-20 15:25:08
2021-01-20 15:25:08
Eightyseven - Daily Freebies
http://fontfreebies.net/wp-content/uploads/2021/01/Calypso-FREE-FONT-1.jpg
772
1160
Ryan Kautsar
http://fontfreebies.net/wp-content/uploads/2018/01/nulogo-2.png
Ryan Kautsar
2021-01-20 15:18:52
2021-01-20 15:18:52
Calypso - Daily Freebies
http://fontfreebies.net/wp-content/uploads/2021/01/b9c9426477eb737d5642603d999e9ad0c9c64ae84cb6bc512e350be7f0266bdc.jpg
480
720
Ryan Kautsar
http://fontfreebies.net/wp-content/uploads/2018/01/nulogo-2.png
Ryan Kautsar
2021-01-13 16:00:15
2021-01-13 16:00:15
Love Struck - Daily Freebies