Love Heart – Daily Freebies 532
Introducing Love Heart  Font!
Love Heart is a calligraphy font for the ages, Love Heart contains beautiful and bold swashes. It lends itself perfectly to sports design, logos, posters, packaging, brochures, t-shirts, and so much more!
Available until Monday, September 30, 2019. Grab it fast!!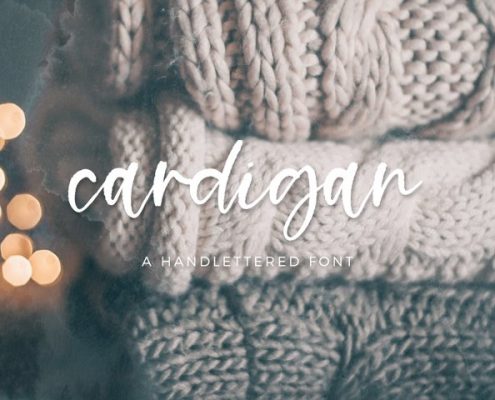 http://fontfreebies.net/wp-content/uploads/2021/01/c6cec2af4773d45ef9f3cfa66f306db55a8d6146336e98ae27cbc468b7648f43.jpg
480
720
Ryan Kautsar
http://fontfreebies.net/wp-content/uploads/2018/01/nulogo-2.png
Ryan Kautsar
2021-01-20 15:43:34
2021-01-20 15:43:34
Cardigan - Daily Freebies
http://fontfreebies.net/wp-content/uploads/2021/01/Childish-Fonts-6294482-1-1-580x384-1.png
384
580
Ryan Kautsar
http://fontfreebies.net/wp-content/uploads/2018/01/nulogo-2.png
Ryan Kautsar
2021-01-20 15:37:59
2021-01-20 15:37:59
Childish - Daily Freebies
http://fontfreebies.net/wp-content/uploads/2021/01/The-Life-Serif-free-font-1.jpg
772
1160
Ryan Kautsar
http://fontfreebies.net/wp-content/uploads/2018/01/nulogo-2.png
Ryan Kautsar
2021-01-20 15:28:13
2021-01-20 15:28:13
The Life Serif - Daily Freebies
http://fontfreebies.net/wp-content/uploads/2021/01/Eighty-Seven-free-brush-font-1.jpg
772
1160
Ryan Kautsar
http://fontfreebies.net/wp-content/uploads/2018/01/nulogo-2.png
Ryan Kautsar
2021-01-20 15:25:08
2021-01-20 15:25:08
Eightyseven - Daily Freebies
http://fontfreebies.net/wp-content/uploads/2021/01/Calypso-FREE-FONT-1.jpg
772
1160
Ryan Kautsar
http://fontfreebies.net/wp-content/uploads/2018/01/nulogo-2.png
Ryan Kautsar
2021-01-20 15:18:52
2021-01-20 15:18:52
Calypso - Daily Freebies
http://fontfreebies.net/wp-content/uploads/2021/01/b9c9426477eb737d5642603d999e9ad0c9c64ae84cb6bc512e350be7f0266bdc.jpg
480
720
Ryan Kautsar
http://fontfreebies.net/wp-content/uploads/2018/01/nulogo-2.png
Ryan Kautsar
2021-01-13 16:00:15
2021-01-13 16:00:15
Love Struck - Daily Freebies