Samellya – Daily Freebies 689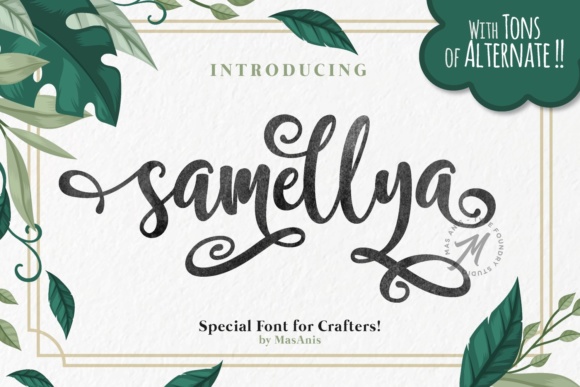 Introducing The Samellya Font!
The Samellya is a font created specifically for crafters. This stunning font allows you to create gorgeous designs. With all its swashes and alternates, its the perfect font to use over and over for each design project.
Available until Monday, March 23, 2020. Grab it fast!!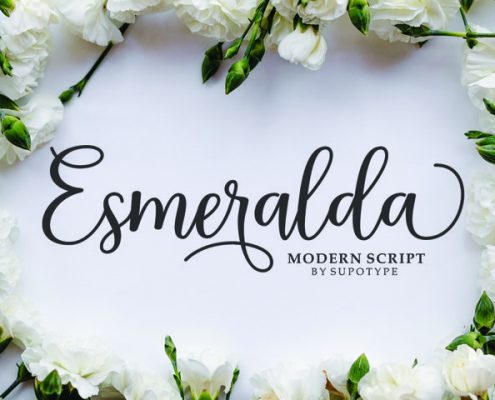 http://fontfreebies.net/wp-content/uploads/2020/07/da29c3812934ae416ca87487ee0b2617dfc21b42a41b6f68dc1fd1ef68cc2426.jpg
480
720
Ryan Kautsar
http://fontfreebies.net/wp-content/uploads/2018/01/nulogo-2.png
Ryan Kautsar
2020-07-01 16:45:52
2020-07-01 16:45:52
Esmeralda - Daily Freebies 767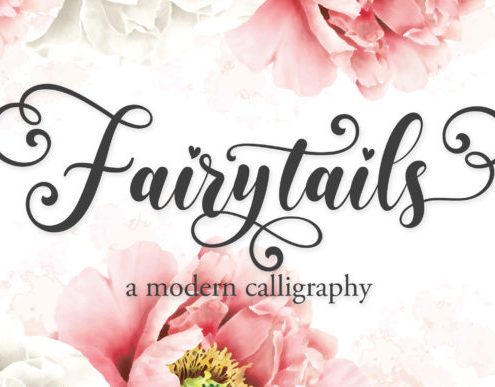 http://fontfreebies.net/wp-content/uploads/2020/07/Fairytails-Fonts-3709807-1-1-580x387-1.jpg
387
580
Ryan Kautsar
http://fontfreebies.net/wp-content/uploads/2018/01/nulogo-2.png
Ryan Kautsar
2020-07-01 16:42:34
2020-07-01 16:42:34
Fairytails - Daily Freebies 766
http://fontfreebies.net/wp-content/uploads/2020/07/059bc4ee3562e640ddc3c327939081b850c6e3fd55624a7de56f20a885ac6f40.jpg
480
720
Ryan Kautsar
http://fontfreebies.net/wp-content/uploads/2018/01/nulogo-2.png
Ryan Kautsar
2020-07-01 16:37:54
2020-07-01 16:37:54
hey butterfly - Daily Freebies 764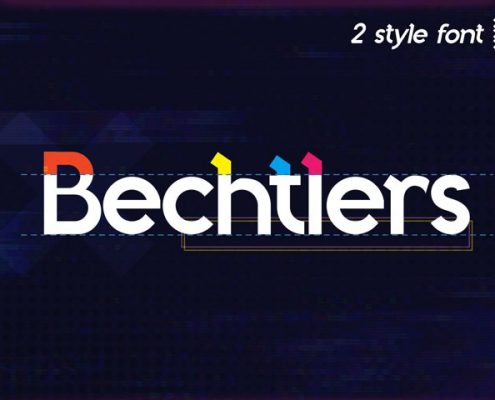 http://fontfreebies.net/wp-content/uploads/2020/07/9ae7f85c6998ae8514c97b84a6a87c0322faa4f50630c0bcbbf4aa85da25731d.jpg
480
720
Ryan Kautsar
http://fontfreebies.net/wp-content/uploads/2018/01/nulogo-2.png
Ryan Kautsar
2020-07-01 16:35:06
2020-07-01 16:35:06
Bechtlers - Daily Freebies 763
http://fontfreebies.net/wp-content/uploads/2020/07/hastydisplay-01-.jpg
800
1200
Ryan Kautsar
http://fontfreebies.net/wp-content/uploads/2018/01/nulogo-2.png
Ryan Kautsar
2020-07-01 16:30:17
2020-07-01 16:30:17
Hasty - Daily Freebies 761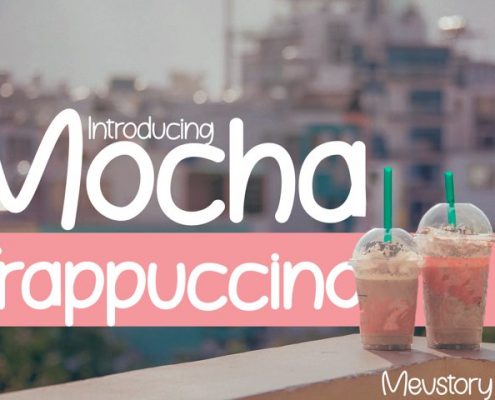 http://fontfreebies.net/wp-content/uploads/2020/06/7d4173e2721b995e38904e1851cc5e3d37e70bc39bc369856fa703d80994ce07.jpg
480
720
Ryan Kautsar
http://fontfreebies.net/wp-content/uploads/2018/01/nulogo-2.png
Ryan Kautsar
2020-06-25 14:07:17
2020-06-25 14:07:17
Mocha Frappuccino - Daily Freebies 760