Steady Script Typeface – Daily Freebies 011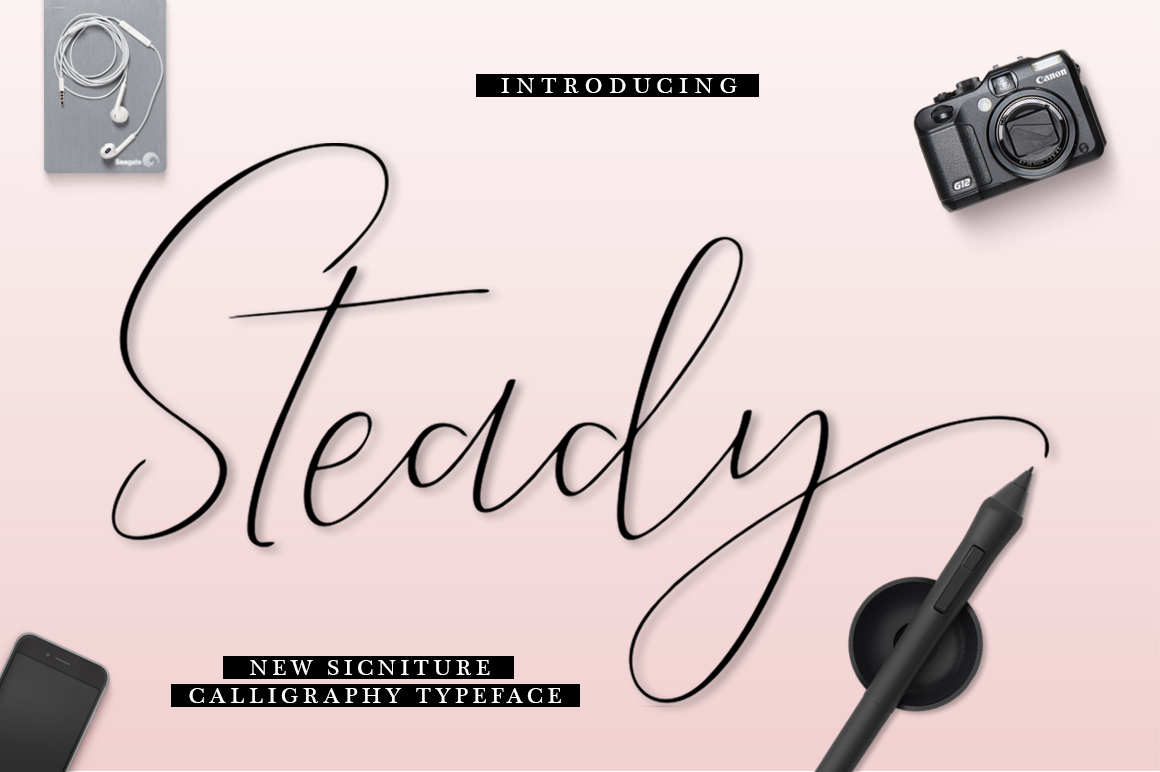 Introducing: Steady Script!
A script font with a fine handwriting style. Equipped with 450 glyphs. Steady Script, ideal for branding projects, home design, product packaging, business card usage, invitation cards, etc. Just as a styled text overlay to a background image or anything that requires a sprinkling of elegance.
Files include:
Steady Script OTF
Steady Script TTF
To enable Stylistic OpenType alternatives, you need a program that supports OpenType features like Adobe Illustrator CS, Adobe Indesign & CorelDraw X6-X7, Microsoft Word 2010 or later.
There are additional ways to access alternate / swash, using Character Map (Windows), Nexus Font (Windows), Font Book (Mac) or software programs like PopChar (for Windows and Mac).
Thank you for checking I really hope you enjoy it !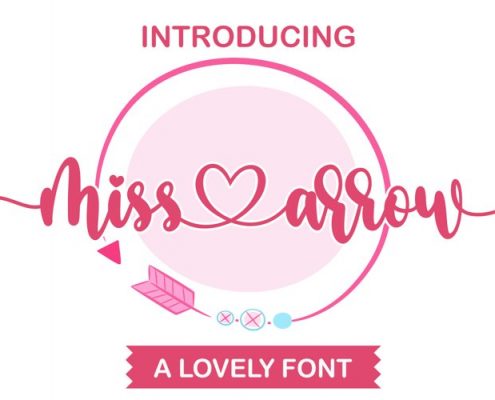 https://fontfreebies.net/wp-content/uploads/2021/12/1-08dc3ba852489fcccd5983ae6779882a235d0c756ba301d8e47d11e5df8c5468.jpg
500
750
Ryan Kautsar
http://fontfreebies.net/wp-content/uploads/2018/01/nulogo-2.png
Ryan Kautsar
2021-12-01 15:21:12
2021-12-01 15:21:12
Miss Arrow - Daily Freebies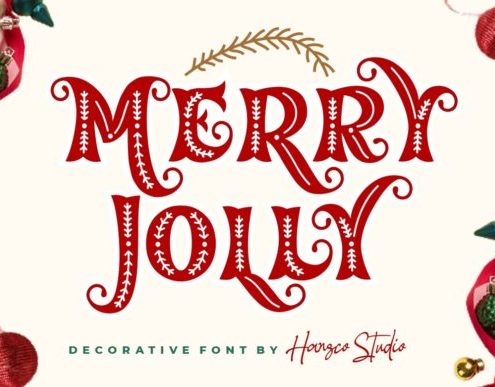 https://fontfreebies.net/wp-content/uploads/2021/12/Merry-Jolly-Fonts-17055481-1-1-580x387-1.jpg
387
580
Ryan Kautsar
http://fontfreebies.net/wp-content/uploads/2018/01/nulogo-2.png
Ryan Kautsar
2021-12-01 15:18:38
2021-12-01 15:22:46
Merry Jolly - Daily Freebies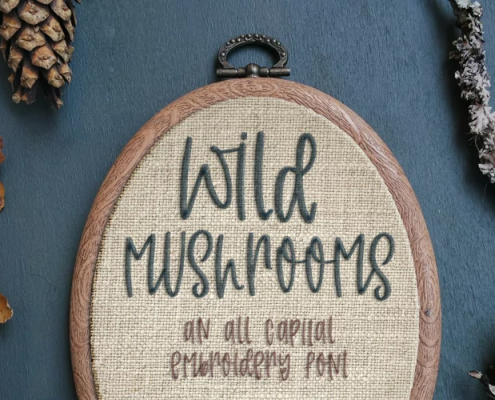 https://fontfreebies.net/wp-content/uploads/2021/12/wild-mushrooms-preview-1c582e0b255be06f31c62bdad2a6e610d0d86bf28118d42606e593a25b113960.png
500
750
Ryan Kautsar
http://fontfreebies.net/wp-content/uploads/2018/01/nulogo-2.png
Ryan Kautsar
2021-12-01 15:16:54
2021-12-01 15:16:54
Wild Mushrooms - Daily Freebies
https://fontfreebies.net/wp-content/uploads/2021/12/cake-house-17539124b291c5191d3bf98a186608b8aa081ca057da51b631981cea110e7b58.png
500
750
Ryan Kautsar
http://fontfreebies.net/wp-content/uploads/2018/01/nulogo-2.png
Ryan Kautsar
2021-12-01 15:13:18
2021-12-01 15:13:18
Cake House - Daily Freebies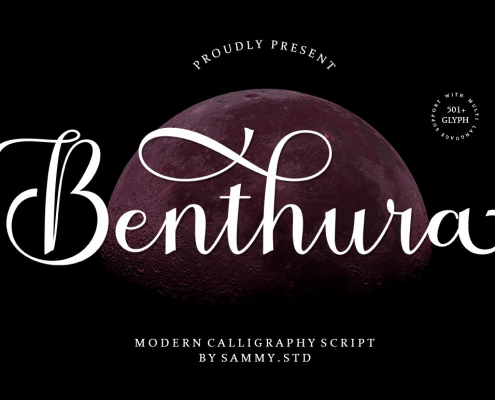 https://fontfreebies.net/wp-content/uploads/2021/12/1-1.png
772
1160
Ryan Kautsar
http://fontfreebies.net/wp-content/uploads/2018/01/nulogo-2.png
Ryan Kautsar
2021-12-01 15:09:31
2021-12-01 15:09:31
Benthura - Daily Freebies
https://fontfreebies.net/wp-content/uploads/2021/11/01-.jpg
774
1160
Ryan Kautsar
http://fontfreebies.net/wp-content/uploads/2018/01/nulogo-2.png
Ryan Kautsar
2021-11-24 16:55:10
2021-11-24 16:55:10
Fragile - Daily Freebies
https://fontfreebies.net/wp-content/uploads/2021/11/header-.jpg
772
1160
Ryan Kautsar
http://fontfreebies.net/wp-content/uploads/2018/01/nulogo-2.png
Ryan Kautsar
2021-11-24 16:52:39
2021-11-24 16:52:39
Fragile - Daily Freebies